Lohausen is beautifully situated near the Rhine. Directly at the house begins a wide field landscape for walks and hikes, for jogging, walking and bicycle tours.
Kaiserswerth with its medieval old town, the ruin of the Kaiserpfalz and lovely shops and restaurants is just 2.5 km away. The
Lantz'sche Park is a gem that can be reached by foot in 5 minutes and the Rhine itself is just 500 m away, with its Rhine dam offering the opportunity for wonderful nature experiences.
The village of Lohausen offers almost everything you need for a pleasant stay:
EDEKA supermarket
shoemaker, tailor
bakeries and cafés
organic market
Pharmacy, drugstore
cleaning
Bank with ATM
Flower shop, children's fashions and much more/li>
Several very good and cosy restaurants complete the offer.
The ruin of the old imperial palace lies directly on the banks of the Rhine and is a historical attraction.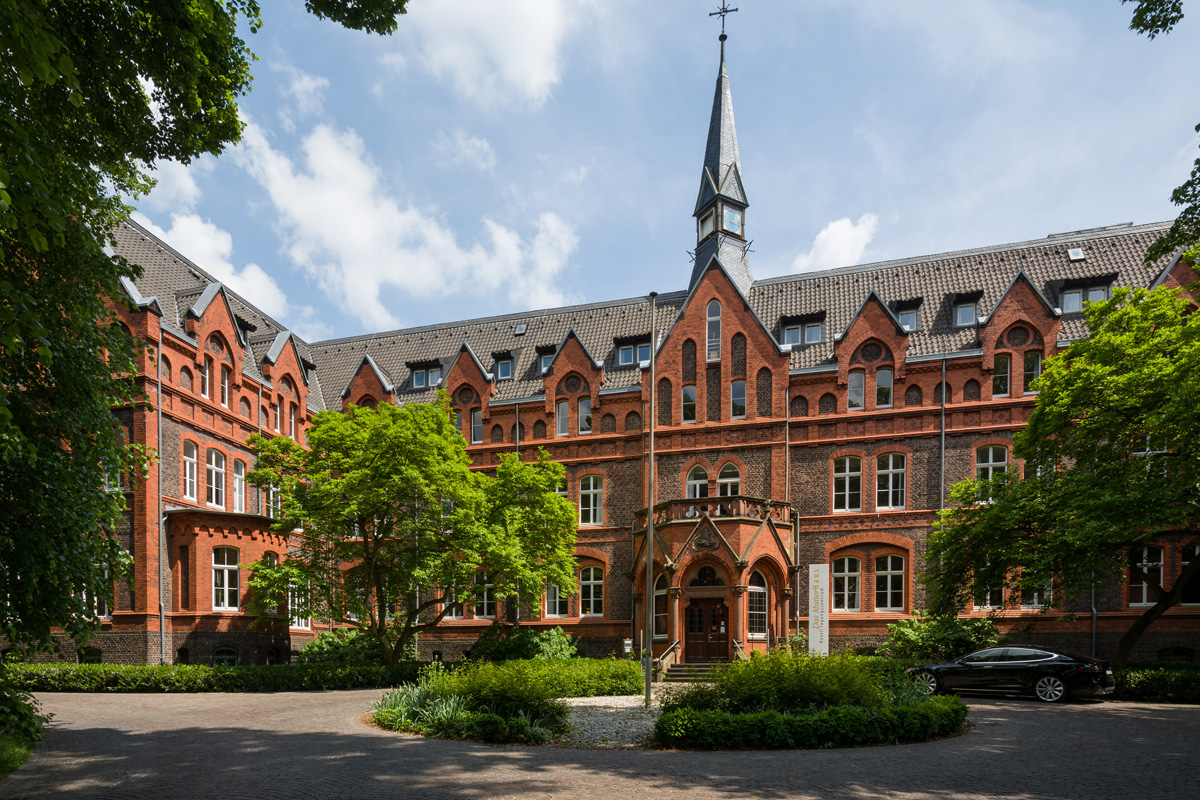 The Diakonie building in Kaiserswerth
The Lantz'sche Park is an English garden with a view of the manor house from the west.